Think about us for your remote IT department
TwentyTech is a multinational technology service provider based in the United Kingdom. We have been awarded a high reputation from our clients for being reliable, stable and professional over the years. TwentyTech is a part of the TwentyCi group. We have 15 years of experience in software development and targeting to have 100 developers by the end of 2019.
To empower you with a dedicated cost-effective software development team, leaving you
free to focus on the bigger picture.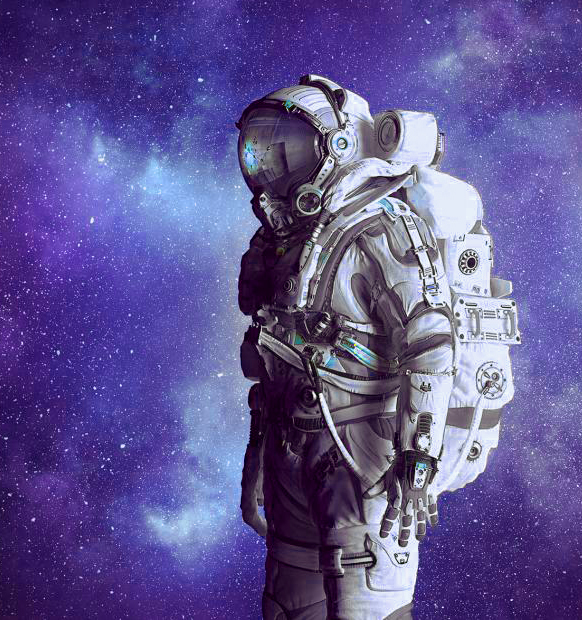 TwentyCi Group is the leading property technology group in the United Kingdom. Established in Milton Keynes in 1972, TwentyCi is a perfect blend of data scientists, analytical brains and marketing enthusiasts.

Targeted Property Insight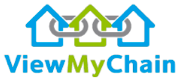 Data driven sales progression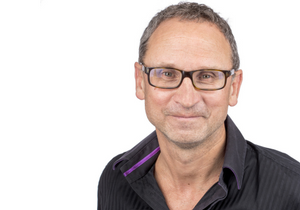 Ian Lancaster
Chief Executive Officer
Ian founded TwentyCi with the vision of building the leading customer engagement business TwentyCi has become today.
With a solid foundation of industry expertise, Ian previously ran a data marketing firm, Dataforce; the company from which TwentyCi was born.
Alongside his commitment to TwentyCi, Ian works with SME's as a business mentor.
Outside of work, Ian has a passion for playing tennis and global travel.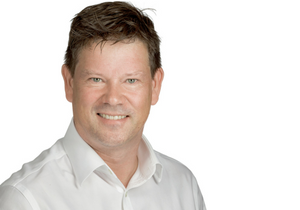 Paul Haliwell
Chief Operating Officer
Responsible for our operations and new business teams, Paul ensures quality outputs from a proposition that always best supports client priorities.
An outdoor enthusiast, Paul can often be found cycling, paddle boarding or downhill skiing.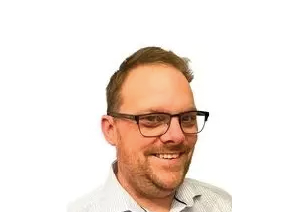 Mark Keenan
Director of Operations
Mark is a data delivery professional with a demonstrated history working in the marketing and advertising industry. He is skilled in marketing management, digital strategy, customer acquisition and e-commerce. Mark is responsible for the operational aspect of the business, and has been instrumental in streamlining our processes. Outside of work, Mark is often busy on his family farm and active in his local community.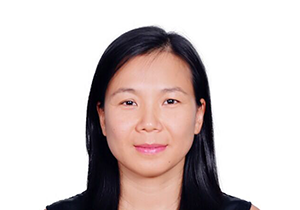 Huyen Nguyen
Managing Director
Huyen has for over 20 years been establishing and running international businesses in Vietnam and overseas. More recently using her extensive experience in managing the setup and of businesses in Vietnam she has been operating a Consultancy Business offering a wide range of services including Business Process, IT Staffing, and Software Development to both on and offshore companies. With a highly developed entrepreneurial spirit she has added significant value, particularly to clients in the following sectors:
Property
Financial Services
IT Development and Related Services
Research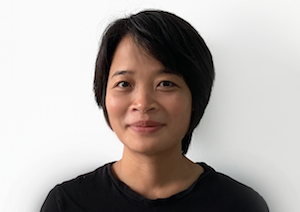 Nam Dinh
Head of Production
Nam has extensive IT Consultancy experience including, development, testing, implementation and ongoing support. Her main areas of expertise include:
Real Estate, Education Technologies, Financial Services, Telecom Services, IT Development including mobile applications and digital solutions.
Nam has extensive experience in developing e-commerce solutions, web applications and enterprise solutions. Her commercial operation and management skills, along with business development and project management expertise have been key to the successful delivery of projects.

David Brown
Technical Director
With 20 years IT industry experience, David is a dynamic, motivated leader of people with a strong focus on delivery, quality and cost control in fast paced environment. David is responsible for all of the technical aspects of the business, ensuring that all of our IT solutions are robust, secure, scalable and efficient working with his team across infrastructure and database design. He is a keen cyclist and represents England at snooker.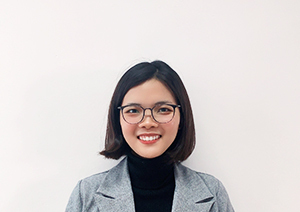 Tracy Nguyen
Project Manager/BA
With over 4 years experience in IT and outsourcing, Tracy oversees the coordination between clients and our production team. She ensures the success of our projects are aligned with our stakeholders' expectations on solution effectiveness, UI/UX design, requirements and delivery schedule. Outside of work, Tracy enjoys gardening and learning new languages.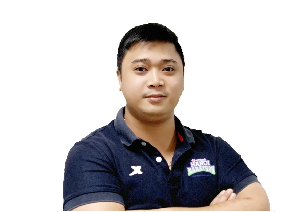 Cong Luu
PO/Team Lead
Cong is a product owner cum team leader with over 5+ year of experience managing and coordinating low to high value projects. Excels at process design including analysis, documentation, quality assurance and implementation. He is passionate about creating an interactive and enjoyable business that supports learning.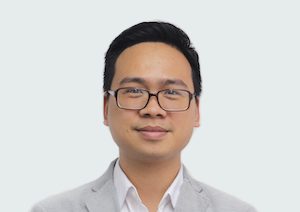 Hung Le
Team Manager
IT professional with strong project management skills and a broad range of computer expertise gained from 10+ years of experience in the IT industry. Hung has a strong experience with Microsoft technologies with 5 years working as Technical Architect and 5 years working as Project Manager. He has experienced in all software development life cycle: Initiation, Planning, Analysis, Design, Implementation, Testing and Integration, Maintenance, Termination.
He has successfully delivered many big projects that are used for big 4 banks in the UK such as Barclays, Nationwide, or ANZ in Australia, Exxonmobile in the US.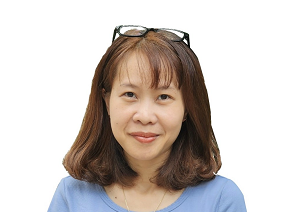 Duong Nguyen
Team Manager
Sugar has 10+ years of experience in the business process and payroll outsourcing industry, assisting clients to set up and operate their business in Vietnam. She has been actively leading her team in advising them on their C&B policies, operational setup strategies, recruitment and operations of their businesses and back-office functions. She has currently involved in managing IT development, mobile applications and web application projects using Agile Frameworks.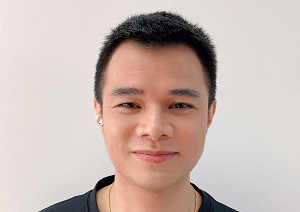 Senior Fullstack Developer

Hai Nguyen
Senior Fullstack Developer
Hai is our expert in PHP, JS, CSS, LESS, SCSS, SASS, Typescript, Docker, Nginx with 8+ years of Fullstack development experience. In Twenty Tech, he is responsible for Magento1&2, Larave, CI, WordPress, Vuejs, React, and Nodejs projects.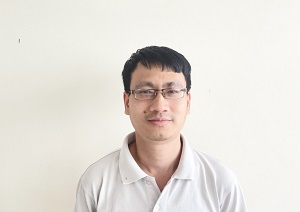 Hoang Nguyen Huu
Technical Leader
Graduated from Nanyang Technological University in Singapore, and accumulated over 10+ years of experience in IT development in both Singapore and Vietnam, Hoang is well-versed in all the stages of the software development cycle, namely Requirement gathering, Architectural Design, High-level Technical Design, Coding, as well as Testing with the different technologies.
Outside of technical consultancy, Hoang also has 5+ years of product management using Agile and Scrum methodology during which, he led and mentored teams in different international companies.
He is also an expert in solving mission-critical issues and root cause analysis and accountability.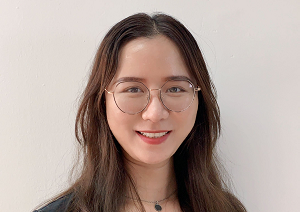 Linh Trinh
Product Owner
Linh is our dedicated Product Owner with 6+ years of experience in IT product lifecycle management. She is responsible for maximizing value of the product resulting from the work of the Development Team which aligns with the customer's satisfaction and overall business objectives.
Outside of work, Linh is a big fan of traveling and Spanish language.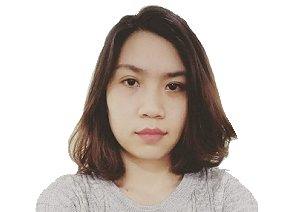 Senior Frontend Developer

Van Pham
Senior Frontend Developer
Van has extensive 13+ years of experience in Website Front-End development whose skills cover: HTML, CSS, JavaScript, TypeScript, React, Angular, Vue, Alpinejs, Knockoutjs, Grunt/Gulp, PHP, MySQL, Magento, WordPress, Socket.io, REST, GraphQL, Bootstrap, Taiwind CSS.
As our tech expert, she cooperates closely with Back-End team and designers to deliver consistent, reliable web experience, as well as improve usability for our customers. Van also provides consultancy on how to optimize Website design for mobile and other platforms to maximize performance speed.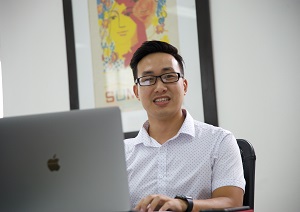 Hoang Nguyen Huy
Technical Leader
Has been working as a Fullstack developer for 7+ years, Hoang is our expert in PHP, HTML, JS, CSS, SASS, MYSQL, Docker, LINUX. He is also a dedicated leader who ensures all Laravel, CodeIgniter, and Vuejs projects remain up-to-date with the latest technology.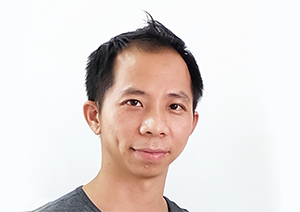 Senior PHP/Magento Technical Leader

Vong Tran
Senior PHP/Magento Technical Leader
Vong is a 12+ year PHP/Magento maestro, and our tech-leader for the web development team. He takes charge of controlling technical quality and making sure our solutions are in line with state-of-the-art technologies. Outside of work, Vong is a huge fan of football and exploring new technology.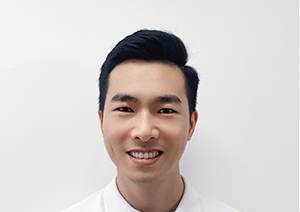 Nhat Nong
Team Leader
Nhat is a responsible and dedicated leader with a strong technical background. His self-discipline, in addition to his ability to take on leadership roles in all areas of the development process are unmatched, especially when it includes the architecture, design, development and quality assurance processes. He is a strong advocator for the usage of our proven architecture, design pattern, implementation and robust quality processes at TwentyCi.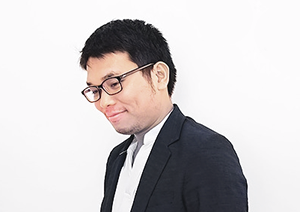 Cuong Giang
Team Leader
Cuong is a veteran in team management, amassing over 10+ years experience in this field. With a proven track record in successul project delivery, his team development, production process improvement and product quality control is simply on another level. He is also a tech-savvy developer who takes pride in improving our product line, ensuring all project application methods are applied to ensure all our technology remains up-to-date. Outside of work, Cuong has interests in football and enjoys socialising amongst his friendship groups.