Big Data changing Real Estate
Big Data is one of the technologies that gained its popularity in the real estate markets of many countries. The goal of Big Data technology is to automate the analysis of huge amounts of data from multiple information sources. And human capabilities will not be enough to process all this data. Therefore, companies will be able to optimize financial costs, time, and achieve a more accurate result that won't be affected by a human factor.
Big Data works with machine learning to solve main business tasks. Huge data massive is analyzed according to set algorithms, and artificial intelligence provides people with the solution of a specific task. The most widespread example – credit appraisal of a borrower in banking or microfinance sector. Many banks already make their decisions on loan issuance on the basis of the verdict from an automated system.
The benefits of Big Data in Real Estate
There are numbers of benefits of Big Data in Real Estate, let's consider the major ones.
Reduces risks
Big Data is a great technology for reducing financial risks. How is it possible? Due to predictive analytics. Companies working in the real estate industry can use it to estimate the overall condition of the building based on its age, reconstruction history, and the current owner information. All these help companies make informed decisions as well as provide their customers with up-to-date information and, as a result, increase their satisfaction from working with them.
Improves the customer engagement rate
Specialists working in the real estate field often come across unclear customer behavior and cannot figure out the reason why they do not like the proposed property and refuse from buying it. Predictive analytics can help solve this problem too. Tailor-made algorithms are able to analyze the needs of the customers and improve their overall experience of cooperating with a company or individual. In other words, real estate agents or companies could offer their customers the property of their dreams by leveraging the power of Big Data.
Calculate the exact price
The process of precise cost calculation in the real estate industry is rather difficult and time-consuming. It demands full information about a property's location, condition, etc. The total price can vary depending on these factors, while most customers are willing to know the final price right away. Again, Big Data comes to the rescue by providing all the required information based on the analysis of neighborhood area, building condition, etc. As a result, a realistic price can be calculated.
Allows for data-driven decisions
Big Data works closely with machine learning and such a combination opens endless opportunities for the business. Just feed the algorithm with necessary data and it will process it to help you make the right decision.
Enhances the marketing strategy
Many real estate agents use social networks to get the required information about customers. The combination of Big Data and machine learning can define who are ready to buy a property and searching for some options at the moment.
In insurance
By processing a big scope of data, the algorithm can define what insurance plan is it better to apply in one or another region. This way, insurance companies can create custom plans.
Please let us know if you have any question. It's our pleasure to help.
Ngoc Nguyen
PropTech (Property Technology) refers to a small part of digital transformation in Real Estate industry, using technology innovations to tackle challenges in the Property sector (Dearsley, 2017). PropTech comprises of companies/startups offering IT solutions or innovative business model to make Real Estate transactions more fruitful and efficient (Lecamus, 2017).
For the new business model, PropTech organizations target the traditional inefficiency and obsolete procedures of the Real Estate area. For innovative products, PropTech organizations develop innovative hardware, software, as well as other core technologies in building fittings, fixtures, materials, and systems. (Maarbani, 2017)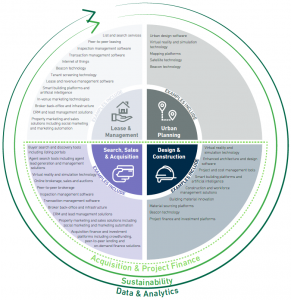 PropTech products fall into 4 main categories:
Urban Planning: Companies in this vertical focus on various aspects of urban, rural and community planning, including improving processes related to the land release, planning approvals, protection, and use of the environment, and the enhanced design of the urban environment.
Example:
Satellite technology
Mapping platforms
Beacon technology
Design & Construction: Including tools and processes used for the design, development, and construction of residential, commercial and industrial Real Estate projects.
Example:
Project and cost management tools
Enhanced architecture and design software
Smart building platforms and artificial intelligence
Search, Sales & Acquisition: Including tools, processes and business models for searching, marketing and acquiring new and existing residential, commercial and industrial Real Estate.
Example:
CRM and lead management solutions
Online brokerage, sales, and auctions
Buyer search and discovery tools including listing portals
Leasing & Management: Including tools, processes and business models used for the leasing and management of residential, commercial or industrial Real Estate, from single properties through to solutions designed for complex property portfolios.
Example:
Lease and revenue management software
Transaction management software
Above all, Data & Analytics companies identify, collate and analyze relevant big data to enhance operational efficiency, inform decision making and improve the experience of participants (Maarbani, 2017).
According to a survey of KPMG in 2017, the most influential PropTech innovations over the next 5 years are Big Data Analytics, IoT and AI. However, those technologies are immature and will have more substantial impacts over longer 5, 10 or 15-year period. Though now this is an early stage, companies should consider a gradual transformation plan to avoid being left behind with obsolete systems. This is a great opportunity for PropTech startups and innovative ideas to be invested and implemented before the saturation.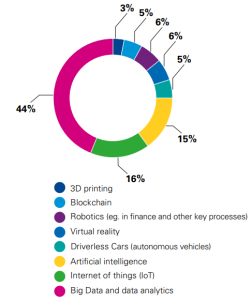 (KPMG, 2017)
Over the last 5 years, TwentyCi Asia has successfully developed PropTech products for a number of clients with high-standard delivery quality and high customer satisfaction.
CoVESTA is a fractional property investment platform that provides the opportunity to invest in any available property, anywhere in Australia. Their mission is to help ordinary Australians to get into property investment and build their future wealth.
TwentyEA comprises of experts in the UK home mover market with a team made up of property industry veterans, data scientists and start up technologists. They are well known for quarterly Property & Home mover Report which produces a comprehensive review of the UK property market.
View My Chain sheds new light on the complex home-buying process, allowing users to track every step from Sold Subject to Contract (SSTC) to exchange. Clear, honest, up-to-the-minute information on what's happening in the chain empowers proactive agents to complete faster than ever before.
Romans is in top 5 largest property groups in the UK. With a full range of property services, Romans helps everyone interested in buying or selling, renting or letting, town planning or mortgage advice.
Comment down below if you have any question or contact us via email for free consultation. Don't forget to share & subscribe to our blog! See you in the next post!
                                                                                                                                                                                                                                                                                                                                         Olivia Dang                           
References
Dearsley, J., 2017. WHAT IS PROPTECH?. [Online]
Available at: http://www.jamesdearsley.co.uk/what-is-proptech/
[Accessed 24 10 2018].
KPMG, 2017. Proptech – Bridging the gap, UK: KPMG LLP.
Lecamus, V., 2017. PropTech: What is it and how to address the new wave of real estate startups?. [Online]
Available at: https://medium.com/@vincentlecamus/proptech-what-is-it-and-how-to-address-the-new-wave-of-real-estate-startups-ae9bb52fb128
[Accessed 24 10 2018].
Maarbani, S., 2017. Real Estate Technology – Threat or Opportunity?, s.l.: KPMG.
The definition of Internet of Things (IoT) was first introduced for supply chain management (Ashton, 2009). However, in recent years, it has been more inclusive covering other sectors like healthcare, utilities, transport, real estate as well (Gubbi et al., 2013). It became a "buzz" word and most people might have heard about the term by now. But what do people know about it? In fact, the Internet of Things is all about connection. It is the interconnection of sensing device objects to share information across platforms.
Impacts of the Internet of Things in near future
According to a report from International Data Corporation (2017), global spending for the IoT will experience a growth rate of 15.6% annually, and by 2020 it will reach $1.29 trillion. The forecast for the most valuable IoT investments in 2016 is $178 billion in manufacturing, $78 billion in transportation, and $69 billion utilities. And real estate sector is not excluded from the trend. The IoT will change the real estate industry drastically in a way we never imagine before. In the innovation age, outdated ways of real estate management are costing business owners and consumers a massive amount of money and hindering business growth. The IoT has made a significant impact on both sides.
The IoT's smart sensors help to analyze, monitor and control such as home devices, security, elevators, parking garage, … in the property (Ibarra-Esquer et al., 2017; White, 2018). With the IoT, data is gathered and generated from every single activity. It provides the managers with data-driven insights and improves the performance. As a result, the IoT will change how buildings and cites will be managed in the near future (Rathore et al., 2016).
How does the IoT specifically affect Real Estate?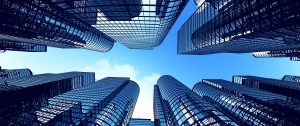 For the commercial real estate industry, the IoT aid in gathering data to optimize sale and processes. The connections from IoT with big data processing allows business owners to keep track of consumers routines and information. From there, they can offer secondary services such as home-moving, house maintenance at the point of property purchases. In another view, the IoT can offer data to help managers and owners create differentiation immediately from the development stage. Behavior data from tenants can make it easier for developers to change and adopt new construction design. Population habits can also be collected to help management companies improve living space for their residences.
In other words, the IoT has slowly become an essential part of our life, and it will change the real estate sector for the better. If business owners want to remain competitive in the industry in this innovation age, they will have to modify and adapt to the new standard.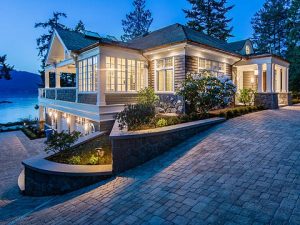 What is your opinion of the impact of the IoT on Real Estate? Or the impact of IoT in general? Please share with us in the comment below or contact us via email contact@twentyci.asia for free consultation.
Mia Tran                          
Reference
Ashton, K. (2009). That 'internet of things' thing. RFID journal, 22(7), 97-114
Gubbi, J., Buyya, R., Marusic, S. and Palaniswami, M. (2013). Internet of Things (IoT): A vision, architectural elements, and future directions. Future Generation Computer Systems, 29(7), pp.1645-1660.
Ibarra-Esquer, J. E., González-Navarro, F. F., Flores-Rios, B. L., Burtseva, L., & 1, M. A.-V. (2017). Tracking the Evolution of the Internet of Things Concept Across Different Application Domains. Sensors, 17.
International Data Corporation. (2017). Worldwide Semiannual Internet of Things Spending Guide.
Rathore, M., Ahmad, A., Paul, A. and Rho, S. (2016). Urban planning and building smart cities based on the Internet of Things using Big Data analytics. Computer Networks, 101, pp.63-80.
White, M. (2018). Real Estate and the Internet of Things. [online] Realtor Magazine. Available at: http://realtormag.realtor.org/technology/feature/article/2015/03/real-estate-and-internet-things [Accessed 6 Jun. 2018].